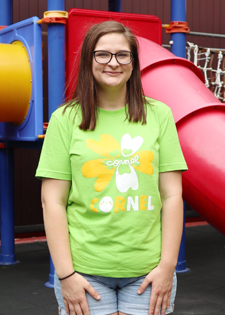 Qualification:

University of Dubuque – Elementary Education
Hello! My name is Abby Hoffmann. I grew up on a farm outside of a small town in Iowa. I recently graduated from the University of Dubuque with a Bachelor of Science degree in Elementary Education. I also have an endorsement in reading. During my time at the University of Dubuque, I spent time in a variety of classrooms from kindergarten through fourth grade.
My teaching journey began when I was younger when I realized I wanted to work with children and make an impact on their lives. I originally started my college career in the nursing field aimed toward being a pediatric nurse, but I quickly changed paths when I realized that the classroom was where I belonged. My teaching is aimed toward making learning fun. I believe students learn the best by having fun with the content through educational games, music, and other activities. I also believe that students can achieve in an environment that feels safe. My goal as a teacher is to provide an environment where each student feels safe to have fun and be themselves.
One of the things I look forward to doing in Taiwan is exploring the island and learning about the culture. I love getting lost in a new place. I also love hiking and being outdoors. I can also be found reading a good book. I look forward to exploring all the opportunities and things Taiwan has to offer!