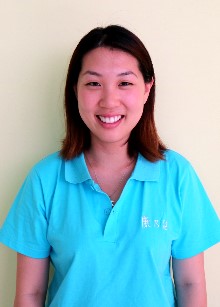 Qualification:

Monash University (South African campus) ー Bachelor of Social Science in Media and Communications and International Relations

Rhodes University ー Political and International Relations and Education
Hello! My name is Kuan-Yu but everyone calls me Kuan for short. I am a South African born Taiwanese but have lived majority of my life in South Africa, I believe have the best of both worlds being able to understand the Western culture but also being mindful of the traditional Asian culture Taiwan offers. I am energetic and very friendly. I am also very focused and structured and love to face different challenges life gives me, and therefore people can find me smiling in the face of a challenge. I am a big team player and love including people in whatever I do. I studied at Monash University (South African campus) and graduated with a Bachelor of Social Science in Media and Communications and International Relations and later I furthered my studies and received an Honors degree in Political and International Relations as well as studying education from Rhodes University in South Africa.
I will be teaching English at Cornel Shang-An Campus. I am very structured and love planning activates for my children to do, even though the children are very young but I believe I bring the energy to help engage them in learning. I love being active and in that the children will learn through fun and games in my class. I plan to teach them simple English songs that they can dance to as well as help them learn English through drawing and arts and craft projects to teach them so they can be ready for the next class by the end of the year.
I love spending time on cooking and/or baking or working with my hands ondiy/organizational projects, I love spending some time with friends travelling, eating, sightseeing and all in all being adventurous when it is possible. When I do have time alone I like taking the time thinking about the possibilities of making somethings in my life better no matter if it's my cooking or little projects I am doing. I love learning and facing different challenges and therefore while I am in Taiwan I am looking forward to learning more deeply about the culture, tasting different food Taiwan offers, seeing every part of the country, and hiking some of the beautiful mountains in Taiwan.