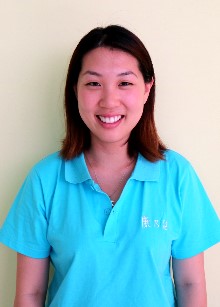 Qualification:

Monash University (South African campus) ー Bachelor of Social Science in Media and Communications and International Relations

Rhodes University ー Political and International Relations and Education
Hello! My name is Kuan-Yu but everyone calls me Kuan for short. I am a South African born Taiwanese and have lived the majority of my life in South Africa.   I believe I have the best of both worlds because I am able to understand Western culture but also am mindful of the traditional Asian culture Taiwan offers. I studied at Monash University (South African campus) and graduated with a Bachelor's degree in education and later I studied further and received an Honors degree from Rhodes University in South Africa.
I am energetic and very friendly. I am also very focused and structured and love to face different challenges life gives me, and therefore people can find me smiling in the face of a challenge. I am a big team player and love including people in whatever I do. I do believe the education of our next generation is very important and it is through that belief I began to pursue teaching children. I am very structured and love planning activities for children to do, I believe I bring the energy to help engage them in learning. I love being active and in that, the children will learn through fun and games in my class. My goal for my class will be for them to speak in English comfortably, being able to express themselves in English, and holding tools with confidence to write their alphabet and simple words. 
I love spending time cooking and/or baking or working with my hands on DIY/organizational projects. I love spending time with friends traveling, eating, sightseeing, and all in all, being adventurous when it is possible. I am looking forward to exploring more of the culture, food, oceans, and mountains this beautiful island offers!