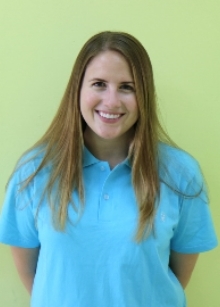 Qualification:

University of Minnesota DuluthーElementary Education and Special Education
Hello, I'm Johanna Sturm but everyone just calls me Hanna. I am a new teacher at the ShangAn campus for grades 1 and 5. I am from Maple Grove, Minnesota and went to college at the University of Minnesota Duluth. While completing my degree, I had the opportunity to student teach abroad. For two months, I taught grade 5 in Galway, Ireland. It was then that I caught the travel bug and knew I would teach abroad again. I graduated in May 2015 with a degree in elementary education and special education. After teaching 3 years at a middle school in Minnesota, I am more than ready for a new adventure!
As an educator, my purpose is to nurture students so they become learners who are confident, aren't afraid to make mistakes, and most of all, individuals who love and care for not only themselves but others as well. I want my students to love learning, building, creating, and to have a curiosity about the world around them. I believe every child can learn and be successful in the classroom.
When I am not teaching, I like spending time with friends, being active, and getting outside. I love hiking and playing volleyball. In Taiwan, I am excited to learn about the culture, language, and meet new people. I can't wait to travel and explore!