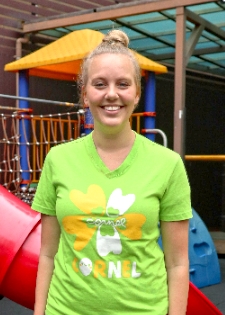 Qualification:

Queen's University – Bachelor of Arts & Education
Hello! My name is Hannah Faulkner. In 2018, I completed my Bachelor of Arts (Honours) at Queen's University, in Kingston, Ontario, with a major in sociology and a minor in history. In 2019, I completed by Bachelor of Education at Queen's University as well! 
As a teacher, I am eager to create an atmosphere that encourages curiosity. My goal as an educator is to support, encourage and guide in a positive and meaningful manner. I believe a classroom is a space where all students should consistently feel respected, safe, motivated and encouraged. 
I have never been to Taiwan, so I am very excited to see a new part of the world. I love going on adventures and being outdoors, so I am eager to find some hiking spots and new places to explore. I hope to experience as much as possible during my time here in Taiwan!