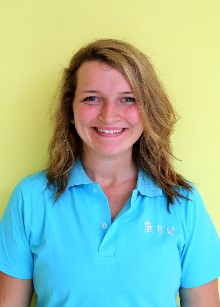 Qualification:

University of Wisconsin ー Stevens Point ー Psychology, Child and Family Studies

TEFL Certificate (Teaching English as a Foreign Language)
Hello! My name is Alycia Kania and I am exceptionally eager to be teaching at Cornel for the upcoming school year! I was born and raised in Milwaukee, Wisconsin, which is placed in the Midwestern Region in America. I graduated from the University of Wisconsin – Stevens Point in May 2016 where I majored in Psychology and minored in Child and Family Studies. Years back, I had spent a few months in Cameroon, Africa, which was truly amazing and gave me the travel bug. Since then, I have received my TEFL Degree and have been working at an International School in Bangkok, Thailand as a Nursery and Second Grade teacher.
In the classroom, I bring creativity and passion, teaching my students that being different from everyone else is what makes them not only unique, but special. Acceptance of yourself and others at a young age is a vital component to everyday life, which makes being respectful and kind imperative mechanisms as well since they go hand in hand with each other. Learning throughout play and a diversity of different games can teach them to work alongside one another, and recognize their own strengths. Building a community within the classroom is the goal, which can only help to see that every student succeeds to their full potential, academically and socially. Every student is entirely different from one another, but making sure that they individually have the certain tools that they need to thrive to their full potential is wholehearted my personal goal.
Outside of the classroom I enjoy traveling around and participating in anything that seems mildly adventurous or unheard of. Being outside and exploring around the beautiful places in Southeast Asia has made for a wonderful venture thus far. Along with that, I love spending my days/nights up north in Wisconsin on the lake with my friends and family. I cannot wait to explore Taiwan and see what it has to offer!