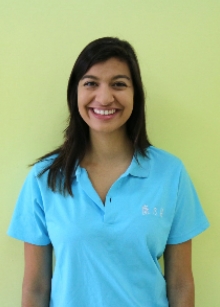 Qualification:

Kennesaw State UniversityーEarly Childhood Education

Business Management
Hello! My name is Rahbia Ahmed. I was born in Illinois but grew up in Georgia in the United States.
I recently graduated December 2016 with an Early Childhood Education Teaching degree and Business Management minor from Kennesaw State University located in Georgia, United States. I did my last semester of school teaching in Ecuador for three months. This is where I found my love and passion for teaching abroad! I am ready and excited to travel across the globe again and teach in Taiwan!
I believe in creating lessons by incorporating interactive and stimulating hands-on activities, fostering exploration across various subjects, and appealing to student's personal interests.  I think students absorb material, learn, and grow best this way. Also, as a continuous student of life and a traveler myself, educating students of global experiences and awareness is important to me. Therefore, these are the types of lessons I strive to create each day in the classroom.
I come from a mixed cultural background. I am half Pakistani, a quarter Cuban, and the other quarter is Spanish, Portuguese, and Caucasian. I do not speak Chinese, but I really want to learn! I am hoping I can learn some in the year I am here! I love to keep up with and spend time with my friends, read, travel the world, watch movies, the arts: theater, art, music, photography, and to keep learning. Traveling has become a huge passion of mine. Along with a lot of traveling in the United States, I have ventured to ten other countries: Canada, England, France, Dubai, Pakistan, Spain, Italy, Turkey, Egypt, Ecuador, and now TAIWAN! I have never been to this side of the world and plan to see as much of it as I can!