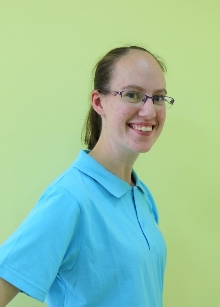 Qualification:

Drake UniversityーElementary Education

International Relations
Hi! My name is Trisha DeWeerdt and I am teaching 3rd and 6th grade at the Shang An campus. I am originally from Rochester, Minnesota but I have spent the past five years living, learning, and working in Des Moines, Iowa. In 2016, I graduated from Drake University with a degree in Elementary Education as well as a degree in International Relations.
I am excited to combine my love of teaching with that of international travel by teaching in Taiwan this year. I also had the opportunity to teach in a preschool classroom and assist in 1st – 3rd grade classrooms at a school in Belfast, Northern Ireland during my time at Drake. I have had experience working with and teaching children aged 6 weeks old all the way up to college freshman through various jobs and positions I've had while studying at Drake. Since graduating, I have been a substitute teacher in grades Kindergarten through 7th as well as a two-month position as a Reading Specialist.
In my classroom, I plan to work on instilling a love of reading as well as a desire to pursue creativity in my students. We will be working together to have fun but also to set and meet classroom goals. I believe that the students are the focus of the classroom and that learning should be both fun and engaging!
When I am not teaching, I can typically be found engrossed in a book or a cross stitch project. I am also excited to have the opportunity to explore as much of Taiwan as I possibly can!