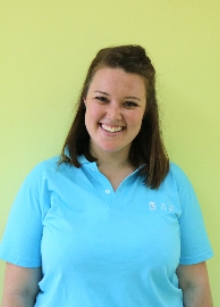 Qualification:

George Mason University
Hello! My name is Colleen Wilson and I am thrilled to start the new school year at Cornel! I am from Virginia but have spent the past three years teaching and living in Washington, D.C.
I attended George Mason University and became a fellow with The New Teacher Project, a program dedicated to ending the injustice of educational inequality by training educators to serve in inner-city communities. I earned my teaching license while working in a high-needs school in Washington, D.C. My work in D.C. has intensified my belief that every learner is capable of greatness and that education is truly the great equalizer.
My goal as an educator is to inspire an excitement and love for education that creates life-long learners. I strive to cultivate a classroom culture that inspires respect and support so that each student feels confident about their individual ability to succeed. I work my hardest to support and challenge each student at exactly the level they need so that every student can always shine their brightest.
I believe that learning happens most authentically when it is student centered and offers opportunities for multiple ways to engage and explore. I love to incorporate technology into my lessons to differentiate instruction and increase student excitement and engagement.
When I'm not teaching, I enjoy reading, exploring new places around the city, and listening to podcasts. I'm excited to spend time getting to know Taiwan and all of its beauty!