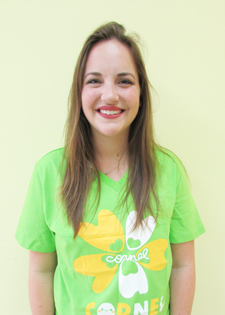 Qualification:

Texas State University ーSpecial Educatio, Elementary Education
My name is Lindsay Harrison and I am a born and raised Texan! I attended college at Texas State University and got my degree in All-Level Special Education and Elementary Education. I have worked in Texas over the past two years as a resource and co-teacher for students aged 5-11.
I will be teaching at the Shang An campus! I love teaching basic reading and phonics skills, and can't wait to help these little learners get excited about reading and speaking English. As a teacher, I believe the classroom should be a safe place for students to express themselves, try new things, make mistakes, and share successes!
This year will be my first year living in Taiwan, and I look forward to going to the night markets, visiting Taipei, and driving a scooter for the first time. I can't wait to new friends as I explore the city of Taichung. I'm more than ready to teach, learn, and start this exciting adventure.