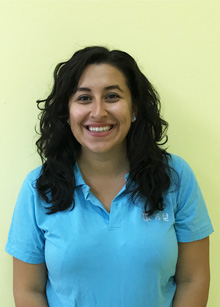 Qualification:

Brock University ー Bachelor of Education, Bachelor of Science in Mathematics
Hello all, my name is Jaymie Shack. I am from Toronto, Canada. I went to Brock University, near Niagara Falls. I received my Bachelor of Education as well as my Bachelor of Science in Mathematics.
I spent the last three years in South Korea teaching kindergarten and elementary school students and now I am very excited to begin another adventure. I enjoy teaching elementary aged students because they are so eager to learn and have such a curiosity about them. They are such a fun age to teach. I really enjoy creating a variety of activities. I am very excited to learn about Taiwanese culture and incorporate a mix between the student's culture and my own.
Outside of the classroom, I love to travel, eat and dance. I enjoy exploring different parts of the country that I am in. I also enjoy the different foods from the countries I visit and live in. Dance has been a passion of mine since a young age. I then began to dance competitively which I continued throughout university where I both taught and danced on the Brock Dance Team.