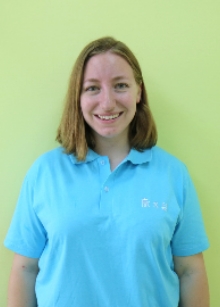 Qualification:

University of MinnesotaーElementary Education
Hi, my name is Jessica Pickett!  I grew up on a farm in Bemidji, Minnesota, which is in the northern half of the state. Most of my family lives in my hometown, and the rest live in Norway.  My love of my home state led me to attend the University of Minnesota where I just completed my master's degree in elementary education.  During this year, I completed a year-long student teaching placement in a 5th grade classroom in Brooklyn Center, MN.
I am a teacher at Cornel's Nan Men campus.  I am extremely excited to bring my love of learning into the classroom, and to tailor my teaching to meet the needs of my students through inquiry/exploration, and the unique experiences of each child.  Each student has their own skills, interests, and experiences, so I will differentiate for each learner to ensure their success in the classroom.  I believe that a classroom is a learning community where collaboration leads to success.  We will learn in a variety of settings that will foster healthy relationships and support for each other within our classroom family.  My hope for this year is that each of my students will grow as learners and will develop a positive desire to learn.
During my time in Taiwan, I look forward being able to experience the local culture, nature, and art.  I began playing violin at 5 years old, and have spent the following years adding instruments and musical experiences to my repertoire.  I also enjoy spending time outdoors hiking, camping, canoeing, and cross-country skiing (although opportunities to ski will be limited in my new tropical home.)  It will be a great adventure to spend time outdoors exploring the natural beauty of Taiwan, and connecting with the local art and music community in Taichung.