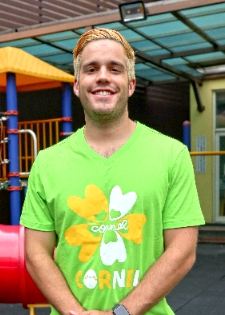 Qualification:

Virginia State University  – Bachelor of Science
Hello! My name is Scott Morrisette, and this is going to be my first-year teaching at Cornel. I am so excited to be living in Taiwan and teaching in this awesome country! I grew up in Northern Virginia, right outside of Washington DC.
My goal is to create a classroom environment where the students are excited for the school day and look forward to learning. School is a place for students to openly create, learn and find their passions. By building strong relationships with each of my students, we will accomplish these goals and have a great year!
In my free time I love spending time with my friends, whether it's going to a concert or just hanging out having a good time. I also enjoy staying active, such as going to the gym, biking, or hiking. I cannot wait to explore the city of Taichung and all Taiwan has to offer.