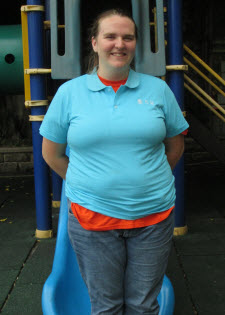 Fulton, Missouri , USA

Christiana graduated from Southwest Baptist University with a Bachelor of Intercultural Studies with an emphasis in Teaching English as a Second Language. She has experience teaching in early childhood education programs in America, and has lived and taught English in both Burkina Faso, West Africa and Taiwan.

Christiana is kind and patient teacher that creates a fun and comfortable learning environment for engaging young learners. She is currently a kindergarten teacher at our Nan Men campus.