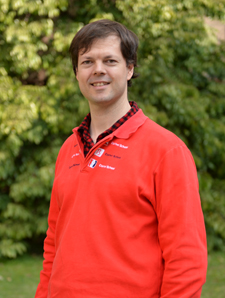 My name is Quenntis Ashby.  I have degrees in writing and drama.  I have been living and working in Taiwan since 2003. Besides teaching I have also been a professional performer; acting, singing, and dancing around the world with Cats, the Cape Town City Ballet Company, the Cape Dance Company, and MAD Theater Company. I am married and have three children (19, 8, and 7).
Welcome to the Potato \class at Cornel! We will have a fun and interesting time this year: learning how to be good friends, how to express ourselves in English, how to move our bodies and how to take care of ourselves. 
We will be practicing 26 alphabet letters and sounds, tracing, matching, coloring, drawing, cutting, pasting, reading, writing, painting, singing new songs, and playing new games with our new friends.
I am a teacher who loves to learn new things. I can play the piano and the violin. I like swimming, reading, writing poems and stories, watching movies, and hiking in my free time. I think family time is very important, so I try to do fun and exciting things with my family on the weekends. Maybe we can do some fun things together next year, if we have time and the weather is nice! On Monday mornings my students love sharing the fun things they do on the weekend.