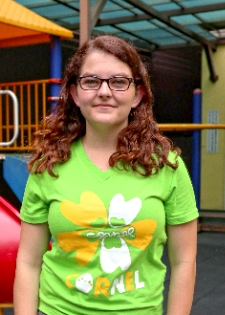 Qualification:

Northern Arizona University – Bachelor of Science degree in Elementary Education
My name is Audrey Carlson and I was born and raised in Tucson, Arizona in the United States. For my undergrad I moved to Flagstaff, Arizona. I graduated with a Bachelor of Science degree in Elementary Education from Northern Arizona University in 2018, Go Lumberjacks! From there, I moved back to Tucson to teach kindergarten for a year.  
As a teacher, I strive to create an engaging and inclusive classroom environment. Each student comes in with their own experiences that can add to each lesson and activity. I  believe that students should play an integral part in their learning. This means that the lessons will be hands on, interactive, and relatable. 
When I am not teaching some of my favorite activities include hiking, traveling, and being with friends. I grew up riding horses and twirling batons. Back home, I like to spend time with my family and my animals (dogs, horses, and a rabbit, oh my!). I competitively baton twirled for 17 years. I twirled for Northern Arizona University during college. I had the opportunity to represent the United States in Porec, Croatia as a part of Team USA for my last competition where I placed 9th in twirling 3 batons (juggling)!