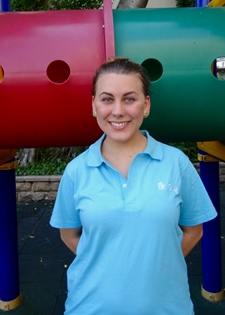 My name is Charlotte Stephens and I am from Detroit, Michigan, a cold state just south of Canada. While living in the "mitten," I went to high school in the small town of Romeo, Michigan, and then I went on to graduate from Michigan State University with a Bachelor's Degree in English and Secondary Education with a minor in Spanish language. During my time at Michigan State, I student-taught at a middle school and a high school, and I even mentored a young boy who was struggling in his fourth grade class. I also worked as an ESL tutor for college students from all over the world, including the Middle East, Asia, and Central/South America.
Since graduating in 2010, I have been working consistently in schools in both the United States and Spain. After graduation, I moved back to Spain, where I had studied abroad during college, and worked in a school there as a language assistant in various classrooms for students learning English as a Second Language (ESL). I spent one year there, helping both teachers and students develop their English language skills. Outside of the classroom, I tutored children as well as adults. After returning from Spain, I worked for a summer teaching adults and children English as a Second Language. The next year, I moved to Austin, Texas, where I worked as a full-time English tutor while working on becoming certified as an English teacher. Once certified, I took a job as a Special Education Inclusion teacher at Lanier High School, where I've been working for two years. I have experience teaching learners of all levels, including children and teens ages 6 through 18 and adults.
When I'm not in a classroom teaching or tutoring outside of school, I love to spend time outdoors. Nature is where I feel most happy, and Austin has beautiful hiking trails, water holes, and natural terrain that I spend time on. My love of nature also translates to a love of traveling and exploring new places and meeting new people. I also love to practice dance, rock-climb at the gym, and go camping with my boyfriend and friends. I live out in the countryside, where we have a large garden and where I spend time working outside and playing with my boyfriend and roommate's dog and two cats. Perhaps most important to me is the time that I spend reading and writing. Not only does it keep me sane, but it is my true passion in life and one that I love to share with my English students! I have recently finished writing my first novel and have two more in the works. In the future, I would love to realize my dreams of writing and illustrating children's books. For now, I will continue to write novels and poetry.