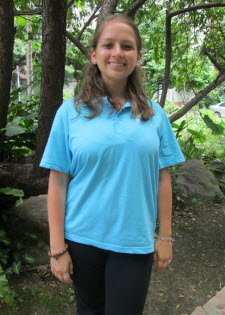 Arlington Heights, Illinois, USA

Qualification:

ROOSEVELT UNIVERSITY, SCHAUMBURG, ILLINOIS: BACHELOR OF EARLY CHILDHOOD EDUCATION
ILLINOIS RESOURCE CENTER, ARLINGTON HEIGHTS, ILLINOIS: CERTIFICATE OF ESL/ELL

Experience:

In USA 1 year: Pre-K through 3rd Grade: Math, Science, Reading, Writing; Early Childhood/Pre-K; 1st & 2nd Grades: Reading & Writing; Toddlers (1-2Year olds): Head Teacher

2013-2014: Cornel School, Taiwan: ShangAn Campus: Nursery and Elementary Teacher
Katherine went to Roosevelt University where she received a Bachelor of Early Childhood Education. She is a also a certified to teach ESL/ELL. Katie's students all have a special connection her demonstrating her nurturing quality as an educator. She is an excellent communicator and is able to reach her students even at the very earliest of ages.