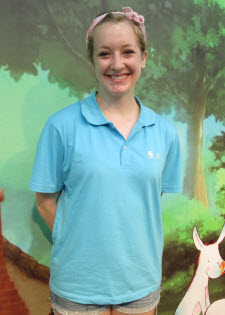 Olean, New York, USA

Kelly earned a bachelor from Edinboro University of Pennsylvania and after obtained a certification for teaching English to young learns (TESOL).

She establishes and maintains a positive atmosphere in her classroom.

She has high expectations of her students and they always respond well.

Kelly is an outstanding artist and extremely creative and her lessons reflect her creativity.