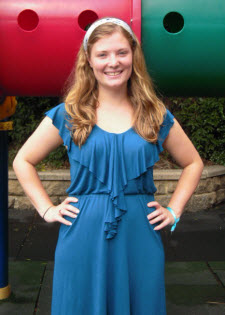 La Cosse, Wisconsin, USA

Qualification:

UNIVERSITY OF WISCONSIN: BACHELOR OF ELEMENTARY EDUCATION & EARLY CHILDHOOD/PREK-K TEACHING

Experience:

In USA for 4 years: Kindergarten: full immersion (4/5 yr olds); Infants/toddlers; kindergarten; Grade 1

2012-2014: Cornel School, Taiwan: Nan Men Campus: Kindergarten Teacher
Sarah obtained a Bachelor of Elementary Education& Early Childhood/Pre-K teaching from the University of Wisconsin. She has over 5 years of experience teaching kindergarten in America and Taiwan. She is an extremely kind and caring teacher that creates a warm and comfortable learning environment in her classroom essential for a young child's education.